LET OUR CUSTOMERS SPEAK FOR US
Outstanding craftsmanship. The PERFECT jacket.

Charmaine
I love this bag so much. I love the length of the straps, they're not too short! (which gets on my nerves about other bags) The colors look great and the quality is very nice. It also shipped and arrived quickly and was packaged really well. I definitely recommend.

Anysa
Nice colors, nice fit for headband. Well made, shipped timely

Dartsiwin
I am so excited to give this purse as a gift for Christmas! It is sooo cute!

Kayla
MELANIN RICH

This is a great quality t-shirt. Beautiful color!

Laurianne A.
MY HANG-OUT #1 CHOICE

Casual, trendy and very comfortable. I love it 🥰

Yao
FAST DELIVERY, GOOD QUALITY

I am truly impressed by the quality of the bag. It is as discrete and stylish as I was expecting. And the cherry on top is the delivery time that was fast and easily trackable during the whole process. Highly recommend to purchase from this site

R. K.
CELL CASE

Love it! Thank you

Marianne Jenkins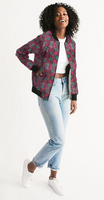 One thing we will do... remain stylish regardless of the weather!
Find Your Beautiful Men & Women Jackets
Shop Now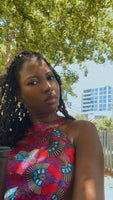 Meet the Founder
Hi everyone, my name is Yasmine, I was born and raised in Cote D'Ivoire (Ivory Coast, West Africa), and I have been living in the US for the past 20 years. I have always been proud of my heritage and especially our lovely African patterns; this is the inspiration behind YaYa+Rule. My goal is to showcase these prints, YaYa+Rule offers you warm yet subtle African pattern apparel that you can easily integrate into your wardrobe. This is an opportunity to introduce my African-Inspired clothing line to those who want to show their pride in a casual way. My mission is to be part of a dynamic movement promoting an amazing continent and its rich culture, and building a bridge to unify the Black diaspora. It will be my pleasure for you to join me on this exciting venture!